It's about damn time! I know Drake wasn't going to let summer end without giving the fans some visuals for his hit song "In My Feelings" off his latest album Scorpion. While the album, in my opinion, was a doozy, "In My Feelings" took the summer by storm especially with the #InMyFeelingsChallenge created by Instagram comedian Shiggy who was also featured in the video. Drake raps alongside Miami based group City Girls Yung Miami and J.T. J.T. just began her prison sentence and was unable to appear in the video, but her group mate Yung Miami did show up and show out in a platinum blonde bob giving us Melanin Monroe realness.
Watch the visuals here:
"In My Feelings" has a bounce music sample which is native to New Orleans. Bounce music is what juke and house music is to Chicago and what crunk and trap music is to Atlanta. The video was shot right in the city also featuring bounce artist Big Freedia who's also collaborated with Beyonce on her 2016 Lemonade album. The infamous "Kiki" who everyone can't stop mentioning was portrayed by Lala and her mom was the legendary Phylicia Rashad popularly known as Claire Huxtable. As a fan of New Orleans culture, I enjoyed this video so much. It was fun, witty, and a breath of fresh fucking air in an era of stunts and shows in music videos. Drake has a lot of criticism, but he does know how to add some uniqueness when necessary. "In My Feelings" is truly a summer bop. I'm twerking to it forever.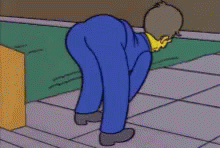 "POP that ass! You the only one I luh!"
Are you feelin' the official "In My Feelings" music video? Share below!