It's been a while since the last makeup related post, and since then there's been sssooo many new announcements concerning beauty brands.

*This post contains Amazon affiliate links.


Photo: Colourpop
First up,
Ulta
now carries
Colourpop
online and in stores! I just tried their products (lippies) in December (I've yet to complete my review on it) and the hype is very real! Starting February 25th, the vegan indie brand will be selling their affordable lipsticks, highlighters, and more on the Ulta website and in select U.S. stores. In October of last year, the Los Angeles based brand also
brought their products to Sephora
.
The difference between the Sephora and Ulta deals is that Ulta has more single Colourpop products for sale like single shadows and single lippies. The only single Colourpop products
sold at Sephora
is the Super Shock Shadow. The rest of the brand's items for sale includes eyeshadow palettes and lip trio kits.
I'm more of an Ulta girl since they have a wide array of high end
and
affordable products (not to mention they always have coupons plus a bangin' rewards program) so I'm really looking forward to this partnership.
Photo: The Lip Bar
Lippie brand
The Lip Bar
is coming to a Target store near you! You may remember the founder Melissa Butler and her partner Rosco Spears from the infamous
2015 episode of Shark Tank
when judge Kevin O'Leary referred to the brand as "clown makeup" and called the ladies "colorful cockroaches". Well, Kevin can eat his words because TLB had the last laugh.
The Lip Bar lippies are now sold in Targets in major cities like Chicago, Atlanta, New York, Philadelphia, Houston, and Charlotte. The brand was started six years ago (and just celebrated their anniversary) and is seeing the luscious fruits of their labor. This just goes to show you just have to stay consistent with your goals no matter how long it takes! I'm so happy to know that this brand will now be sold in Targets.
It's a Black woman owned brand specially made for WOC and it's great that it's so easily accessible. I don't have an issue shopping online, but it's just something about that experience of purchasing things in person! Hopefully we'll see TLB in Ulta and Sephora too along with many other Black owned makeup brands. You can find out if your nearest Target carries TLB
here
.
Photo: Beauty Bakerie
Another BOMB I've had my eye on is
Beauty Bakerie
. Their brand recently released
Cake Face Concealers
and two new matte lip whips. So far there are only 8 concealers available, but the brand is creating more for different skin tones. The new flavors to the Lip Whip collection includes
"Bowl of Cherries"
and
"What the Puff"
.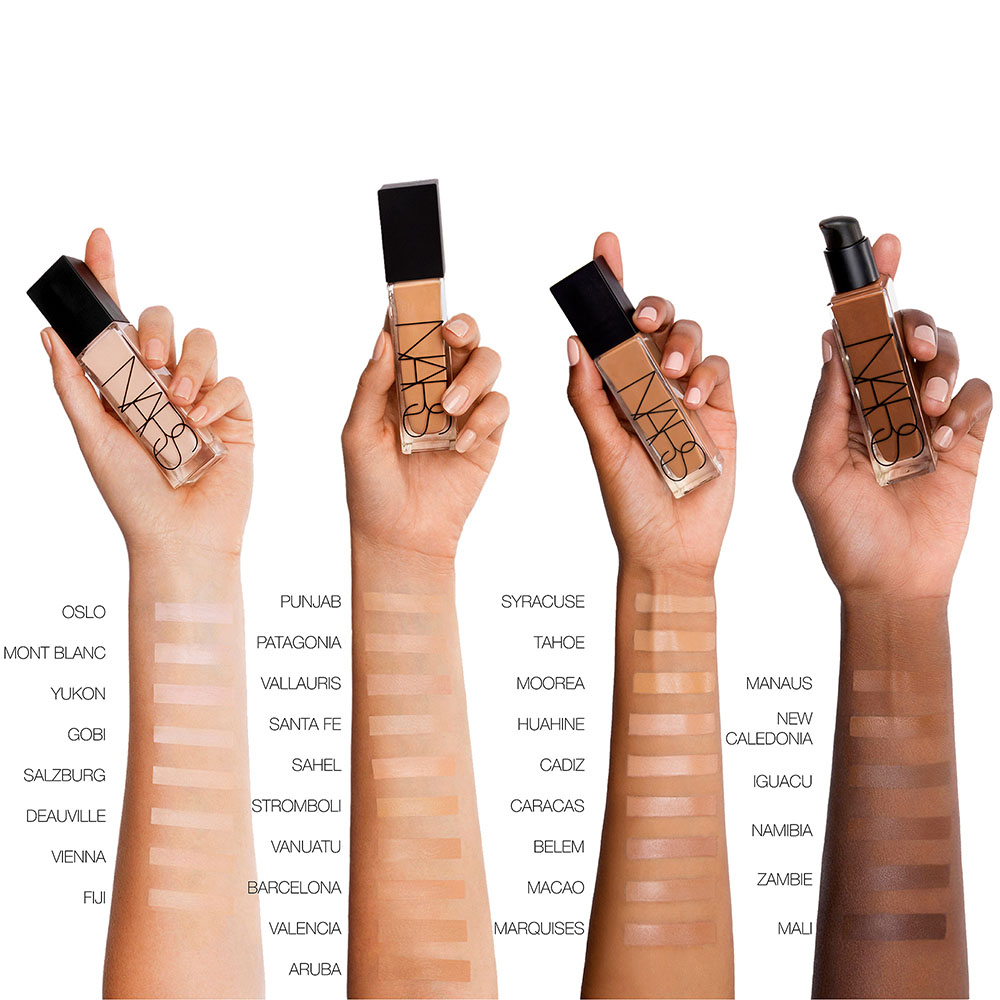 Photo: NARS
NARS
is one of the GOATs of foundation, especially for darker skinned women. Their latest foundation
Radiant Longwear
is faring well with ladies of all skin tones.
Photo: Mented Cosmetics
Last but not least,
Mented Cosmetics
is known for their nude lip shades for women of color, but now the brand is coming out with an eyeshadow palette! The "Everyday Eyeshadow Palette" is the company's first venture into eye makeup and features 9 brown, nude, and neutral shades for simple everyday looks. The palette is
available for pre-order
on the website. I'm absolutely in LOVE with the
"Brand Nude" lipstick
. it matches my shade perfectly! I'm looking forward to this new release of their eyeshadow palette!
Which makeup announcement has you the most excited? Share in the comments below!